Quartesian
A strong foundation leads to a big leap in revenue

Services:
Igniting the next stage of growth
Quartesian, an innovator in the field of data management and biostatistical programming, had organically grown without a substantial marketing plan or investment. In order to reach their full potential, they looked to BNO to put a branding, marketing and lead generation foundation in place that could fuel their continued growth.
First we needed to create a brand story, one that told of their unmatched value in helping sponsors manage the massive amounts of data needed to run their clinical trials faster and more efficiently to get to FDA submission. The new message: "Take Control of Your Data — the better you understand your data, the better you can take back control of your trial." This theme helped us tell the story of how Quartesian's clinical data services deliver the quality, expertise, and speed needed to propel studies forward.
Building off our new theme "Take Control of Your Data," we developed a new logo and launched a new HubSpot-powered website, social media program, organic and paid search, trade shows and more — teaming up to create a tremendous success story of 200% growth in sales and 98% growth in revenue.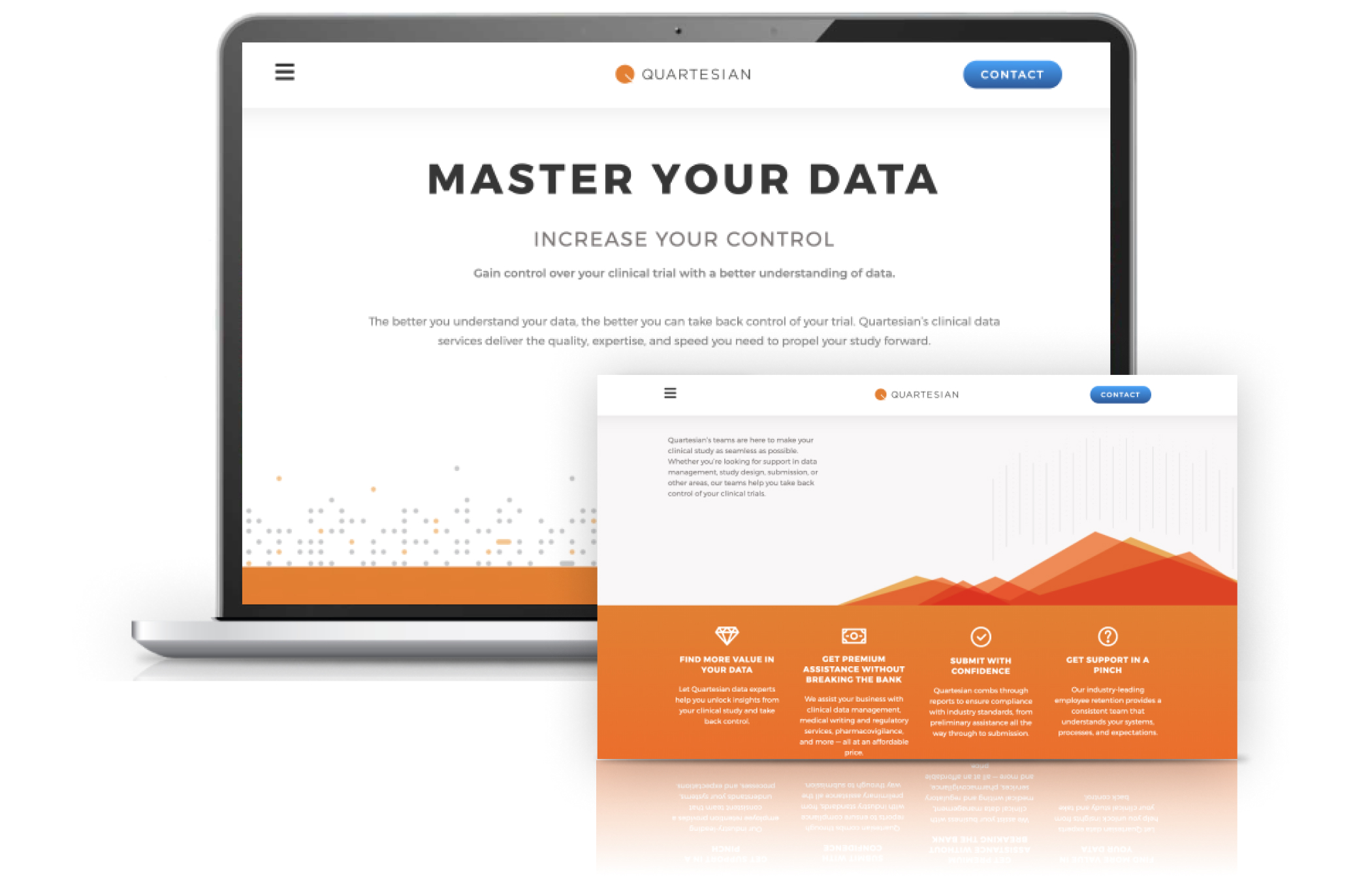 Through digital, print and social, the new brand was brought to life.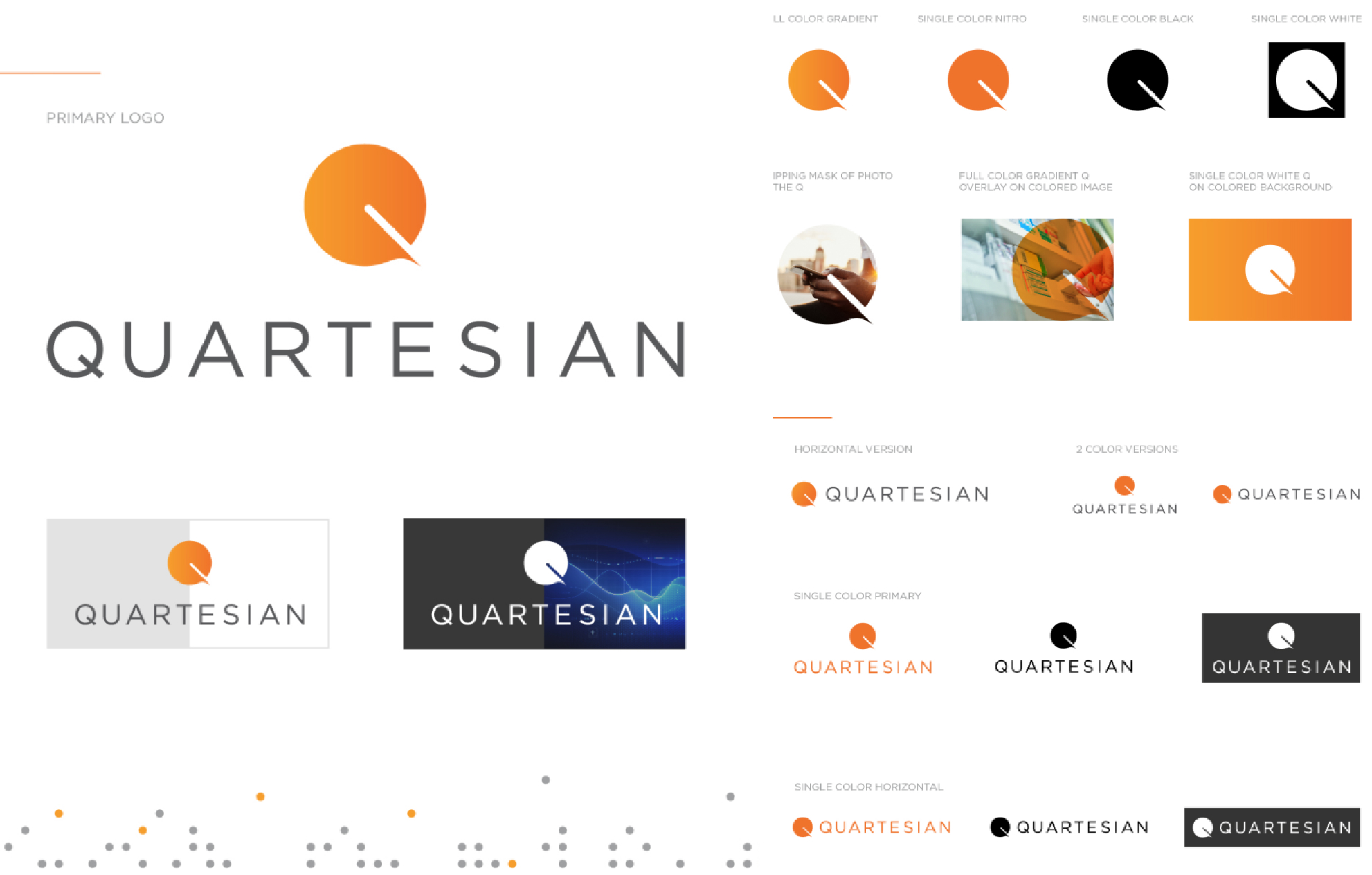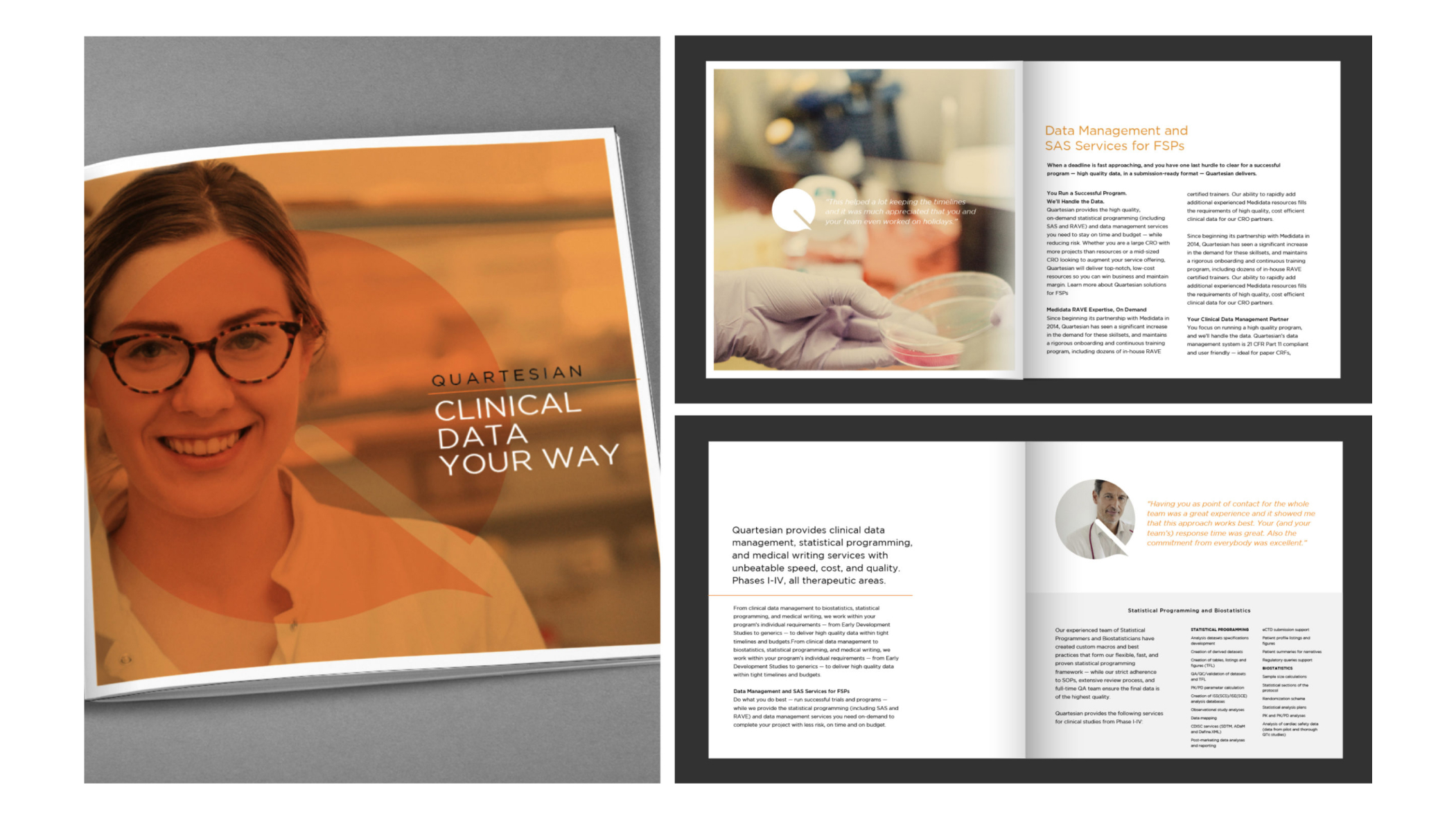 "BNO.garfield has been looking out for me and my team since day one and has helped us grow at a staggering rate."
Stephen Boccardo - SVP Commercial Strategy and Business Development, Quartesian